Iseli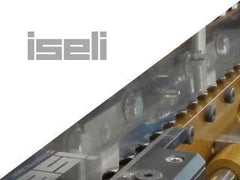 In choosing an ISELI machine, you're choosing top quality with the world's largest selection of machines for the processing of band saws as well as circular and frame saws etc. From automatic machines up to 5-axes-driven machines, ISELI leaves nothing to be desired. ISELI designs and produces the world's most advanced tool sharpening and production machinery. Our products help your filing room or sharpening shop perform at world-class standards.

New BNP100 bandsaw profile grinder "Available now" ex stock Rotorua New Zealand contact us for details.

For the full range of Iseli machinery please click here.
Sorry, there are no products in this collection